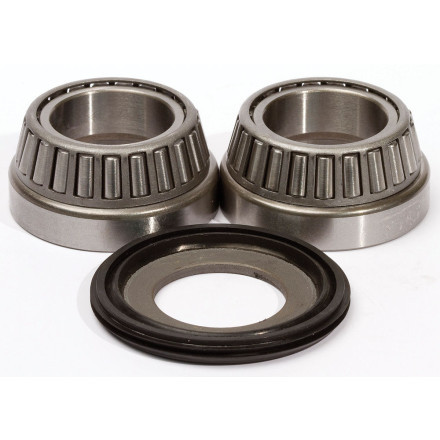 In our effort to bring you the best products and services for your motorbikes, we have prepared customized kits of parts and tools for every part of a bike's body .These kits bring to you complete solutions for various fittings and installations your bike requires. OEM Motorcycle Parts manufactured for maximum performance and durability are now at your doorstep. Let us get started with two products that we are sure will grab your interest.
Firstly, get introduced to our well reviewed compiled Steering Stem Bearing Service Kits that is sure to solve your bearing issues completely. The end result will be a steering efficiency as good as that of a new ride. Backed by a solid warranty of quality and service this kit includes tapered roller bearings and lubrication grease. Be sure to go through the instruction manual and prepare the right array of tools. Easy installations means you get don't really have to get your hands dirty and they definitely save you more than one laundry trip.
Secondly, to assist you further we have the Shock Absorber Bearing Service Kits to re tune your bike to achieve enhanced comfort levels while riding. Being a vital component of the biking mechanism , shock absorbers see a lot of wear and tear especially in dirt biking. Higher efforts are invested towards their maintenance. Professionals and casual bikers alike believe in choosing products manufactured by the very best in the industry when it comes to shock absorbing mechanisms. Covering the needs of the front and rear of the absorbing system this kit delivers a perfect solution. The bearings, seals and collars if necessary are provided to you at lowest rates. The instructions provided with the kit will help you through the complete process of installing the fittings to your bike.
Get in touch with us to know more about improving all aspects of your riding machinery. Our support team works round the clock to remove all potholes on the path to maintenance of your bike. Reach us at our website at www.factory-links.com and get to know more about us and our products. Are telephone numbers and other contact information is available on the website for your convenience. While the saying the bike is only as good as the rider holds true, we make sure that you have the right parts to put the x-factor in your motorbike.